Call for a free Estimate!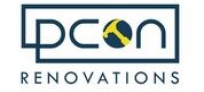 If you are ready to hire a home remodeling contractor in New York City, you've come to the right place!
Contact the experts for any home remodel or renovation project needed for your home in New York City:
Kitchen & Bath Upgrades
Gut-outs
Complete Interior Re-design
Custom Remodeling
and more
Anything you can dream of to upgrade your home and improve its function and appearance, we can make that dream happen!
GET A QUOTE
Free On-site Estimate
We'll contact you to schedule a free on-site consultation of your remodel project and then provide you with a proposal to include all your goals and the outcome you desire to turn your dream into reality.
After reviewing your project's requirements we will guide you with what steps are needed to complete your project effectively.
After your free consultation, we provide an outlined proposal to include all your goals and design elements.
After the Design Process is completed and any necessary approvals are obtained, the construction phase will begin.



DCON Renovations is ready to fulfill your contracting needs. Whether you're looking for a few helpful tips or need an experienced professional to fully manage a project — we've got the tools and experience to guarantee success. Browse through our services below, and get in touch for an estimate today.
When you're looking for top quality work, DCON Renovations & Remodeling is here to help. Our contracting professionals are available to provide a wide range of customizable options, all guaranteed to meet and exceed expectations. We can connect you with an architect or designer to ensure the process is smooth, and your remodel project is in the right hands. We understand how complex a remodel project can be, and we are here to ease the process for you. We will guide you throughout every step of the way to ensure a positive outcome. Contact our office today to learn more about this and our other available services.
Looking for a reliable contractor with extensive experience for your next project? At DCON Renovations & Remodeling, we stand by the excellence of our work and provide clients with personalized attention based on their specific needs. We are familiar with the requirements of New York City's Building Associations and Condo Boards, and can guide you through the process of gaining approvals. If you're looking for Apartment, Duplex, Condo, or Co-op Remodeling services, please get in touch for your consultation.
You will love the results that you receive from remodeling your kitchen using a reliable kitchen renovation contractor in New York City. If you have been dreaming about a new kitchen, with upgraded cabinetry and quality counter-tops, modern appliances, and more, then we invite you to schedule a consultation so that we can learn more about what your goals are and how we can benefit you turning your dream kitchen project into a reality. We can help you create a beautiful design that enhances your lifestyle, and guide you on where to source the highest grade products that you are looking for. Contact us to get your kitchen remodel project off the ground..
​If you are ready to transform and reinvent your Bathroom into your own personal spa for life, we are ready to make that happen for you. We can help with design elements and ideas to incorporate into your project, as well as, discuss waterproofing and other important aspects so that you can feel confident your bathroom will serve you for years to come. Upgrade to enjoy the benefits of all the modern fixtures and options to integrate into your new bathroom. Talk to our team here at DCON Renovations & Remodeling to learn more about the straightforward process from the Initial Design to the Finished Product.
Do you have a project in mind? Get in touch today and let our licensed experts help get the job done RIGHT.
​
​
Our 7 Step Remodeling Process
At DCON we know that taking the first steps can be a challenge, that's why we've made the process as easy as possible. Just pick up your phone and call us, or, if you'd prefer, email us. We will be happy to hear more about your project, so you can learn more about the options, and schedule a free on-site estimate. Unlike your network provider, DCON will schedule our appointment for a time that is convenient for YOU. Whether you need to meet before your morning fitness class or at the end of a long day at the office, one of DCON's expert advisors will come to your home to inspect and walk through what needs to be done and then prepare an estimate customized on your goals and based on the scope of work the project entails.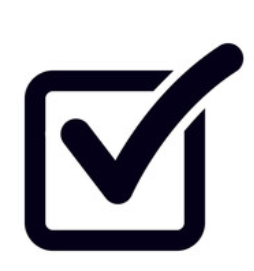 At DCON, we're in the business of getting you an accurate estimate for what your project will cost to be done RIGHT, by licensed and experienced craftsmen. We believe transparency is key to building and maintaining a good relationship throughout the process from start to finish, and we will be sure to provide you with a clear cost outline proposal for your project before we begin. Fortunately for you, we don't spend a great deal of money on marketing and advertising and we don't undertake work that might compromise our commitment to absolute excellence. We deliver ultimate results, certain to increase the value of your home and the quality of your life, at a price point very much within the regional industry average.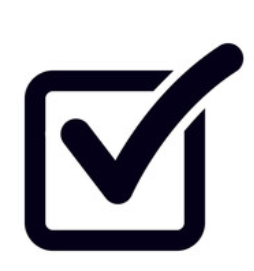 Now that your renovation plan is falling into place, the next step is to get the proper approvals from the appropriate agency, in New York City, known as the DOB (Department of Buildings) and if applicable, the building owners' association. In New York City, for example, if you're doing a project that involves any plumbing, electrical work, exterior pointing, home extensions, etc., you are obligated to get a permit. If you are simply getting cosmetic work done in your home, such as painting, plastering, flooring, etc., permits are generally not required. If you have a building owners association in your building, they will have a list of requirements, usually similar to any other association in New York City. We are experienced with the various required approvals, and our team will assist with this process.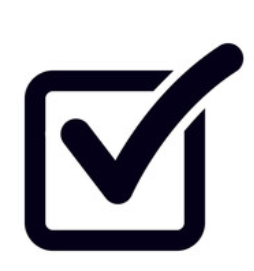 Whatever your vision may be, our team will help you achieve it. We will transform your wishes into a detailed plan and guide you on where materials can be sourced from and of design options you may have never imagined. Lots of homeowners utilize resource sites such as Pinterest, Houzz, and others, to get ideas and inspiration for their own project. We will work with you to optimize your living space with materials and layout considerations to enhance the appearance while improving the value of your home.
Step 4 - Design, Creating the Vision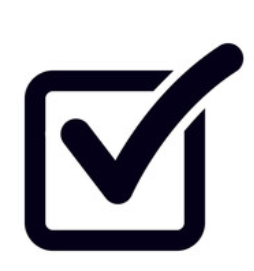 Now that we have the project approvals and the materials for the renovation, it is time to get started! Let our licensed and insured team of craftspeople show you what they're made of, turning your dreams into a new reality is what DCON is all about. Instead of advertising in high-cost magazines and news outlets, we believe it's far more cost effective to simply focus on making sure that every single project will deliver us referrals down the line. Our team consists of every type of craftsperson necessary for all types of home remodeling projects, and our goal is to work efficiently to minimize the time that we spend in your home.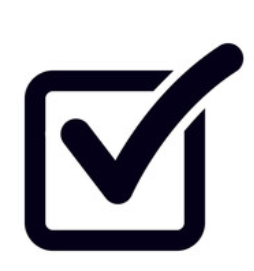 When all work has been finished, a thorough inspection will be performed, so we can identify any areas that need adjustment. Our Customer's complete satisfaction is our top priority, and we work hard to ensure that the project is of the highest quality standards. Our team of builders have transformed your living space for the better, increased the value of your property and made your life significantly more comfortable, functional and visually representative of your character.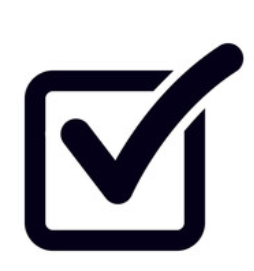 Finally, after all said and done, we will wrap up by cleaning up the area, removing all scraps and wiping away the dust.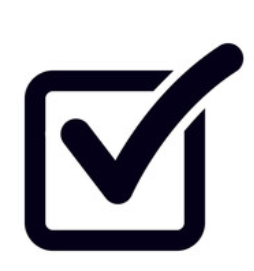 Become one of our happy customers. See how the process can be this straightforward for your project too!
What are you waiting for?
Transform your New York City home into your dream home!
Discover a host of renovation services throughout the city of New York where our clients create beautiful living spaces. We serve a variety of neighborhoods in and around Manhattan, Brooklyn, and Queens; including, Chelsea, Soho, Lower Manhattan, Tribeca, Upper West Side, Upper East Side, Midtown, Brooklyn Heights, DUMBO, Park Slope, Greenpoint, Williamsburg, Bushwick, Downtown Brooklyn, Bed-Stuy, Cobble Hill, Boerum Hill, Clinton Hill, Gravesend, Sheepshead Bay, Bay Ridge, Jamaica Estates, Bayside, Long Island City, Douglaston, Kew Garden Hills, and many more..... Each neighborhood and specific street has it's own personal style that we love to include throughout each project. Discover how you can update your home while still preserving the original style and personality.
​I highly recommend DCON Renovations!!!
I recently renovated my master bedroom and bathroom, I had a few contractors come to my home and ended up choosing them because of the professionalism and honesty. They were very responsive and communicative throughout the whole process and it was pleasure to work with them. My newly designed master bedroom and bathroom look astonishing.
Thank you guys for making it happen!!
​I could not be more pleased with the work that DCON and his crew did in my apt in Brooklyn. He was prompt and courteous and the price he quoted me was the price I paid. I was so pleased with the floors and molding finishing that I had them renovate my whole kitchen and bathroom! …I highly recommend and I will not hesitate to use them again for my next project… Thank you, Joseph and his crew.
These guys are every bit of 5 stars. We've been working with DCON over the past 3 years for a variety of projects and simply couldn't be happier with their work, their professionalism and their willingness to adapt to our budgets and design requests. Before we worked with DCON renovations, we had a poor experience with another contractor, which really taught us to not only recognize, but appreciate the good guys.

See what other homeowners like you say about their experience
We love helping homeowners optimize their home to best fit their lifestyle.
© 2018 DCON Renovations & Remodeling
Schedule Your Free Estimate